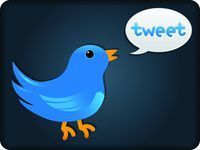 As of next month I will have been on Twitter for five years. In social media terms, that's an eternity. Of all the social web technologies out there, Twitter continues to astound (and confound). For many large companies and organisations,...
Twitter still seems to be a source of worry and angst for senior executives. That's generally because they're not on it personally and haven't got a practical knowledge of how it works and the nuances of the Twitter community in action.
Indeed, late last year digital analytics firm comScore reported that "microblogging (ie the key platforms Twitter and Tumblr) had emerged as a disruptive new force in social networking". That wasn't news, of course, merely validation of what we all suspected.
According to comScore, in October last year Twitter had reached one in 10 internet users worldwide, and had grown 59% in that year.
In terms of Australia, SocialMediaNews.com.au estimates Twitter has about 2.11 million users. While this figure is dwarfed by Facebook's user base of 11+ million Aussies, we need to remember that Twitter is public, real-time – and its users tend to be more connected and influential online than most.
Here are some things I've learned from being on Twitter these past five years....