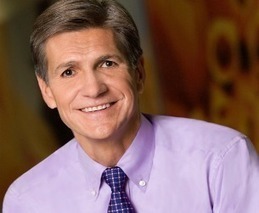 The man with the world's biggest comms budget talks PR, creativity and purpose with the Holmes Report.
Since a major restructure earlier this year, that remit now includes the FMCG giant's public relations activities, placing Pritchard in a unique role at the confluence of modern brand engagement and communication.

Which may be why P&G, long noted for its conservative attitude to brand-building, is starting to shake things up a little bit. Yesterday, for example, Pritchard delivered an address at an advertising conference where he compared P&G's marketing to an election campaign.

Afterwards, in a wide-ranging interview with the Holmes Report ahead of his keynote at our Global Public Relations Summit in Miami, Pritchard explained why the public relations industry needs to step up its game, particularly in terms of creativity and ideas, and its overall "assertiveness".

He also revealed how he engages the company's critics, discussed the importance of "newsroom mentality", and pondered how he would sell a career in brand communication to an idealistic, new graduate....
[What could YOU do with a $9.3 billion comms budget? ~ Jeff]