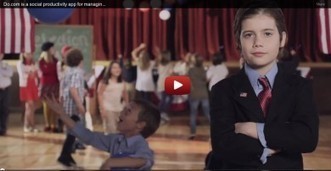 Video's taking over the (online) world, but not all content lends itself. Here are some great tips and examples of video content that actually works.
Video is taking over the world, with more than 4 billion hours of video viewed each month. In fact, YouTube is now the second most used search engine, right behind Google (market domination much?).
Unfortunately, integrating video into your marketing campaign isn't as easy as simply creating a video and putting it up on YouTube. Creating a video that is effective, relevant, and successful can offer big rewards, but how do you integrate it successfully?
Here, we'll take you through the basics of video as a media type, discuss issues you will want to consider when brainstorming video content ideas, and suggest some types of content that typically work well for video, using case studies to highlight these points in action....
[Excellent blueprint to guide you on producing effective video content ~ Jeff]