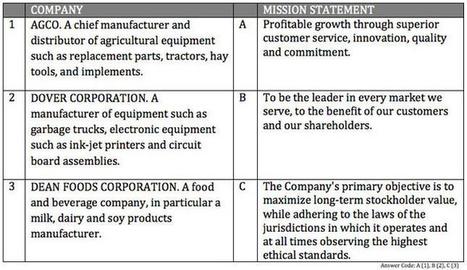 Bland mission statements are worse than boring; they confuse your strategy.
Let's start with a game. Below are three mission statements from three Fortune 500 companies. Try to match each company with its mission statement...
How did you do? The largely indistinguishable statements make the task almost impossible. Such statements may still be considered "best practice" in some quarters but in so many cases they do not achieve what they were intended to achieve. Ironically, many "directional documents" are not fit for purpose: they do not provide direction....
[This was a refreshing POV and must-read ~ Jeff]