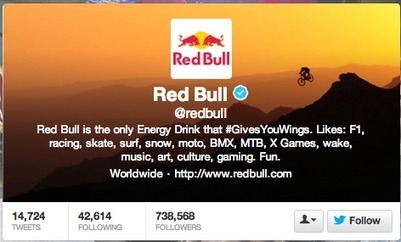 A couple weeks ago, Twitter unveiled its new "header" functionality. Very similar to the header image on Facebook's Timeline. So, relatively (I stress "relatively") big news for brands, right?

But since that unveiling we really haven't seen a lot of examples of which brands are using the header image. I mean, I've see the Ryan Seacrest example about 4 million times in the last two weeks–we get it, Ryan Seacrest is creative. Enough already.

So today I thought I'd share 25 examples of what other brands (NOT named Ryan Seacrest) are doing with the new Twitter header....
[Thanks to @ArikHanson for compiling this list ~ Jeff]