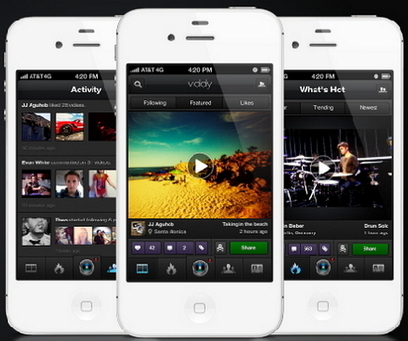 Viddy: How to use 15 second video clips to connect with your audience on mobile devices.
Are you using video to connect with your audience?
Do you think 15 seconds is too short to convey your message? Think again.
The rise of mobile users has brought new tools to help marketers connect with on-the-go consumers.
Viddy is one such tool. It's a relatively new social network centered on creating and sharing 15-second video clips.
Taking advantage of the rise in mobile use, Viddy is used mostly on smartphones and other mobile devices by its user base of 22 million people who create and interact with video content daily.
Since the network limits your video uploads to 15-second clips, it's a similar experience to Twitter's 140-character limit, ensuring your quality content is concise....
[Smart content marketing strategy - JD]