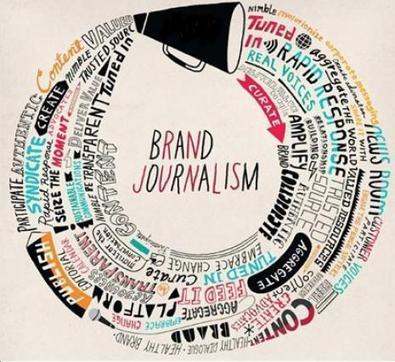 Brand journalism is journalism produced on behalf of a brand
But it's not used just by brands. It can be used by any kind of organisation, or for any cause.

It is as relevant to Amnesty International or the Red Cross as it is to McDonald's or Coca-Cola. It can be used by everything from a major food manufacturer to a local restaurant; from an educational charity to a particular university or school.
Increasingly, it's used by any organisation that has contact with the public, including the police and other emergency services, local authorities and government agencies, transport authorities, bus and rail companies and airlines.
It's also used by organisations that work in B2B sectors. So businesses that sell to other organisations use brand journalism to establish themselves as trusted authorities in their field.
Any of those organisations can employ journalists and/or journalistic techniques to create compelling content - content that uses all the skills and techniques of traditional journalism to craft a memorable story, and present information that a particular audience needs, wants, values or is entertained by....
[Good look at brand journalism by @AndyBull - JD]