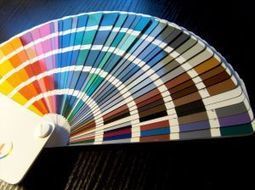 New research identifies logo trends in the United States, including color, geography, and more.
Thinking of using a leaf in your brand's new logo design? You might want to think twice about that decision, because it's not unique. That's according to data from the U.S. Patent and Trademark Office as analyzed in James I. Bowie's new blog, Emblemetric, which uses quantitative analysis from USPTO data to decipher and report logo design trends.

Nearly 3.8% of logos use a leaf in their designs (that includes generic leaves only, not specific types of leaves such as maple leaves or elm leaves). The trend of using leaves in logo design picked up steam in 2000, and today, leaves are considered a visual shorthand of an eco-friendly brand message. However, the use of leaves in logo design is even more popular in specific industries such as agriculture, chemicals, pharmaceuticals, and beverages (approximately 10%-13% of logos in these industries use leaves in their logos). Even the advertising industry is above average in its use of leaves in their own logos (approximately 4%)....