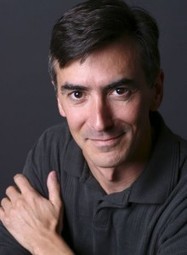 The author of this piece became an Internet sensation after an embarrassing video hit the Web. In this piece, he explains what happened and what he learned.
The Internet is forever.

I learned that lesson in an unforgettable way when my on-camera confrontation with a reporter went viral several years ago. No matter what I do in my life, the chances are that most people will always know me by the one public moment I would most like to forget.

The constant need of television news for spectacle, the magnifying effect of the Internet, and my own unfortunate reaction to a charged situation combined to produce enduring images of how not to handle yourself on camera....
[A must-view. If you ever were one of thousands who saw the original viral YouTube clip, you'll know why this media training moment was so valuable and so cringe-worthy. To the credit of the PR "pro", he explains himself and acknowledges the bad behavior. I guarantee you will also cringe at the video and be very grateful it didn't happen to you. - JD]