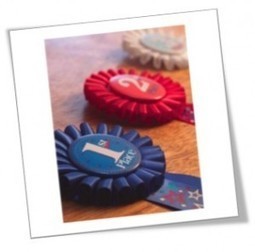 What exactly does 'excellence' mean in public relations? Is it something to be achieved by anyone following a particular approach (as implied by the Model of Excellence), or demonstrated by those recognised by the industry (such as winners of the CIPR Excellence Awards)?...
But I'd like excellence to mean more than that. To be really truly exceptional we need to take giant leaps, not neat little steps to perfection. Not just being good enough, better than others or even better than you were yesterday, but achieving big, hairy audacious goals. I'd like to see leaders in public relations pushing the practice to achieve this sense of excellence – being bold and demanding, but also driving from the front. Where are our ambitions for excellence in public relations?

I have the same desire for those engaged in public relations education – I want to see the smartest, most intelligent people choosing a career in public relations – and not stopping there. This too involves bigger ambitions; stretching our young practitioners not simply to be competent on the job, but to celebrate a standard of education that makes them soar intellectually and challenge poor practices, unethical behaviour and mediocre measures of 'excellence'. They should aspire to be entrepreneurs, chief executives, change agents in society, renowned writers and sought after advisors....
[Thoughtful PR post by Heather Yaxley - JD]