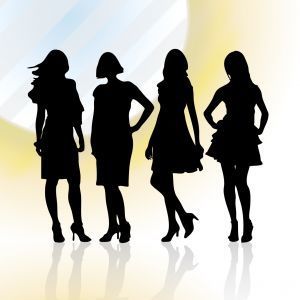 Data shows just how active and influential American moms are online and brands need to connect with them digitally.
American mothers are very active online, and they're also very influential. They're reading, writing, and sharing product reviews and opinions across social networks with family, friends, and strangers. Brands are often part of the online conversations happening between people around the world, but did you know how popular social media really is for American moms? A great infographic from Nielsen puts a lot of the data into perspective. Here are some highlights:

- 3 out of 4 American moms visited Facebook during March 2012.
- Moms 38% more likely to follow a brand or become a fan of a brand online than average online audience; moms who blog are twice as likely
- Facebook is the top social network for moms (72.5% of U.S. moms who went online visited Facebook during March 2012) vs. 14.1% of U.S. moms who went online and visited Twitter.
- American moms are 61% more likely to visit Pinterest than the average American.
- During March 2012, 5 million American moms visited Pinterest, which equates to one-third of the site's unique visitors from home computers that month.
[Loots of valuable marketing, PR and content marketing insight - JD insight]