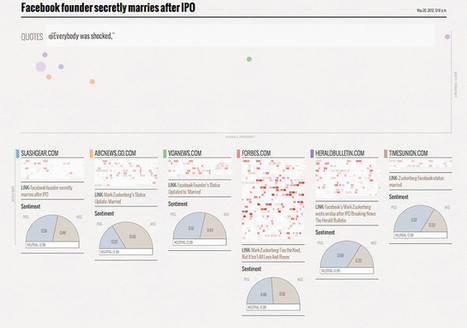 It's tough to talk news media and politics without taking shots at Fox News. And to some extent, these reputations are well-earned. At the end of the day, much of the media is at least slightly partisan.
So I would think that inArticle, a powerful news visualizer from NYU grad student Jeremy Scott Diamond, would be all about spotting bias. After all, it analyzes several takes on the same story at the word level. It guages sentiment (positivity and negativity), counts meaningful words and compares stories side by side.
But using inArticle for a few minutes, I'm just shocked by how efficiently it can cut to the gist of any story....
[A very cool new news analysis tool! Give it a try - JD]