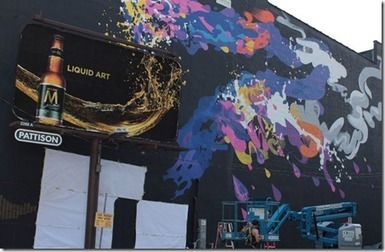 Cause marketing can be tricky.
You need to make sure the cause you are supporting aligns with your branding and that the two come together for a win-win. This is even more important if you are just one.
Molson M, which is a craftsman version of Molson Beer brewed and sold in Canada, is conducting a cause marketing campaign that seems to get that balance right. Its massive Liquid Art campaign, which consists of outdoor advertising, video ads (see below) and a social media components, centers around the idea that beer making is an art, and like other art forms, it can be mastered....