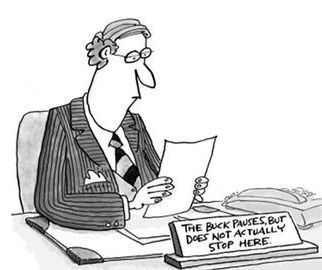 In light of the $2 billion J.P. Morgan Chase debacle, it occurs to me that accountability is dead and buried. In the good old days, a CEO would hold himself accountable for such a calamity and resign.
As Harry S Truman was famous for saying of the presidency, 'The buck stops here.'
But, the buck never seems to stop anywhere anymore....