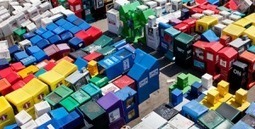 The George Washington professor argues small newspaper publishers are hanging on to false optimism that the importance of their work will save their business.
...Newspapers are trying to avert economic disaster. And the steps that some are taking show signs of promise — boosts in overall circulation, jumps in digital subscribers. But my concern is that newsrooms are falsely holding on to the belief that their community members will continue to see them as their most important source of information.
This view may be leading newsrooms to false optimism. Consider what we learn from the profiles of some of these newspapers in the report....