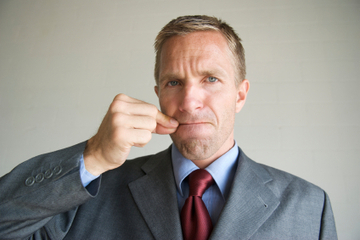 Here's an easy technique to help you reduce your long, wandering answers into a short, tight and powerful response that reporters love.
"Talking short" is difficult. Of course it is. We're not time-restricted in most settings, so we don't have to spend a lot of time worrying about the length of our responses. If I want to share a story with my wife, for example, she rarely taps her watch and tells me to tighten up my story. And I'm guessing that your friends don't tell you to speed up your storytelling when you're lingering over a beer.

But it is possible to talk short, and this post will give you an easy tip to make brevity much easier to achieve....