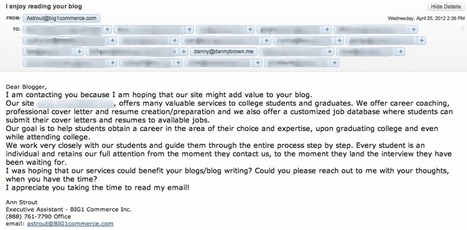 Bloggers are often the recipients of poor pitches to share a company's story. Here are some ways to improve your blogger outreach program.
It was sent in the hope of garnering some press for the company's website, that helps students connect with potential employers. Great – nothing wrong with that, and here's to more companies helping students get a great start in life.
The problem is, the approach is all wrong and will probably put off every blogger they reached out to (and there were some big names in there). Here's why...