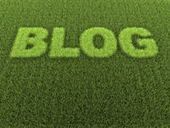 If you're a CEO and your organisation has not got a blog (or at least a 'socialised' online newsroom): why on earth not?
...As the leader of an organisation with multiple stakeholders, you could be using a blog as an interactive platform to:
drive discussion around important issues,
establish industry thought-leadership,
educate customers, and
help provide solutions to their problems (relevant to
your business).

This is before the potential benefits of increased SEO are taken into account....