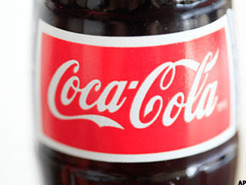 The company has taken one of its most famous ads and made it digitally relevant for today's world.
The recent news that Harvey Gabor has come out of retirement may not immediately ring any bells. But eight simple words that Gabor helped make famous certainly will: "I'd like to buy the world a Coke."
It was Gabor who in 1971 gathered dozens of young men and women from around the world to a hilltop in Italy, to announce in song their desire "to teach the world to sing in perfect harmony."
Almost overnight, the resulting TV commercial became an international sensation. Over four decades later, Gabor traveled to New York to meet with Google employees and help forge a strategic Coca-Cola(KO_) marketing initiative all the more significant because it so directly weds the lure of the past with the tools of the future....