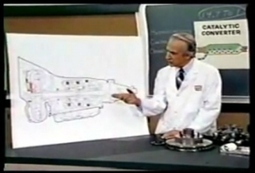 So here we were, sitting on what we thought was the medical science exclusive of the century and even Madeleine our health and science newshound couldn't make head or tail of it. Nor tale of it!
We still don't know what the story is and even the entire university PR team has had a crack at writing up their academic's media kit.
Tell you what, boffin brains: I don't care much about your super nano-fragilisticexpelosivedocious lab tests and the subsequent findings, and I can also exclusively reveal that you've already lost our readers as well....