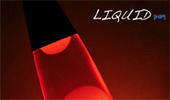 Author Geoff Livingston recently mentioned how average citizens are using social media to activate themselves online and demand change. He defines the phenomenon as the Fifth Estate, which is an extension of the media being considered the Fourth Estate....
I think public relations professionals ought to be afraid....
All of this was an inevitable outcome as the Fourth Estate began to shift away from objective journalism and toward affirmation media, which embraces and elevates public opinion....
[RichBecker's thought-provoking post]