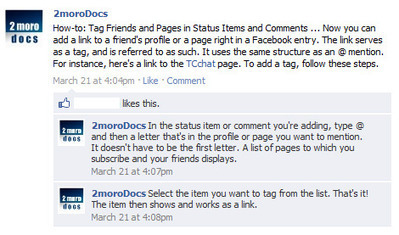 One way to provide value to your Facebook community is to write procedure posts.
You can deliver needed information right to your users, right where they live, right when they want it. The format definitely lends itself to preparing instructions in a clear, brief manner – and allow commenting as well.
I've been writing procedures in Facebook for a while. There are definite considerations to keep in mind. I have some lessons learned to share. The main points to consider are when to post, what to post, frequency, and what may elicit most comments and keep your page more visible in fan news feeds. Each is important in its own way....