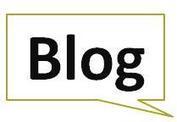 Each member of the OpenView team has participated in our corporate blog since it was launched in September 2009. Since then, we increased our site traffic by over 300% on all of our sites. We use this traffic measure as an indicator of success for our business since we are not generating leads to close business on our blog.
Increasing Traffic isn't the Only Benefit
Corporate blogging can offer significant benefits to your expansion stage software company. This form of content marketing can increase the number of visitors to your site and in turn, drive the number of new leads for your gated content development efforts and eventually, new leads for your sales team. Corporate blogging can also help to develop your brand as a thought leader in your space....