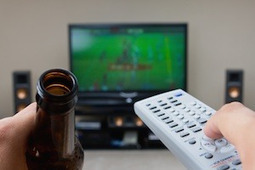 I love all kinds of sports, but now is NFL football time in the US and although my team isn't in the running, I'm looking forward to watching the big game.
While I was watching the playoff games and yelling at the screen, I realized something: championship football is just like content marketing. How?
Content marketing is a lot like a championship sporting event – you still have competitors and need to find the right formula that gives you an edge over your opponent. Once that mix is in place, you have what you need to bring home the trophy and more fuel for your content fire....