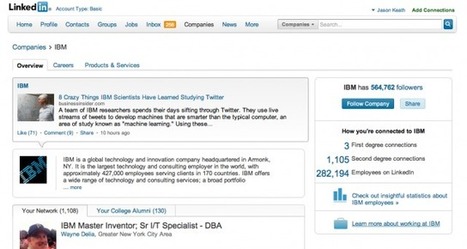 LinkedIn Marketing seems to be an afterthought among the other high profile social networks like Facebook, Twitter and Google+.
But there are some good reasons that your company should set up – and keep current – your own free LinkedIn Company Pages.
LinkedIn calls the Company Page a company's profile of record AND a powerful way to speak to millions of professionals through word-of-mouth recommendations and trusted testimonials....
[Great PR 2.0 reminder - JD]