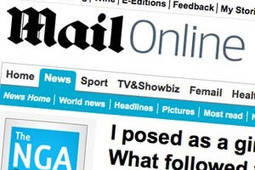 Britain's Daily Mail has eclipsed rivals including the New York Times to become the web's biggest newspaper.
...So how did a provincial outlet whose editor once described the idea of online newspapers as "bullshit dot com" manage to get more traffic than its rivals? And what can other media businesses learn from its rise to power?
There is no secret formula, just a lot of hustle and plenty of shamelessness. Anyone who thinks the Mail can show them how to succeed in online news must understand its increasing prominence has been the result of editorial choices that not everybody will be prepared to emulate.
However, if you do want to understand how to emulate its success, here are five crucial tactics it has used to reach the No. 1 spot...