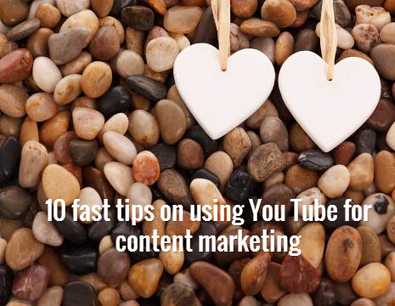 Let's talk about You Tube for content marketing purposes. As much as I dislike video I still do it, and there are some people that say You Tube is the new TV… heck I even have a weekly social media hangout, so I totally get why you need to be video marketing.
In case you're not aware… YouTube is owned by Google and videos appear high in search results. So if you're struggling to get on the front page of Google for a competitive phrase then video will help.
YouTube is better than TV because it's free and user-driven. This is an extremely valuable tool for spreading brand awareness online. Next to blogging, You Tube has a low cost to entry in some instances (like blogging), all you need is a web cam, a script and a You Tube Channel....