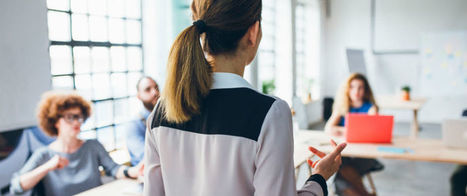 What are you scared of?

If you ask most people, they might say public speaking. In fact, nearly ¾ of people are terrified of getting up in front of a crowd and talking.

As your business picks up, you'll probably have to start facing your fears of public speaking more and more often. You can send as many cold emails and calls as you want, but big deals get done in person. From investor meetings to team presentations, business owners need to project confidence while convincing people to think their way on a regular basis.

While public speaking might be one of the most common fears out there, there are lots of people who do it all the time. Whether they're musicians, TV hosts, or entrepreneurs, commanding a crowd is a key skill set for ambitious people in every industry.

I asked 13 professional public speakers for their advice. Here's what they had to say....