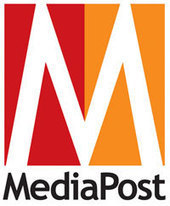 To paraphrase Oscar Wilde: "The only thing worse than transitioning from a print to digital advertising model, is not transitioning from a print to digital advertising model."
OK -- Oscar's version was a lot pithier. But the paradox pretty well sums up the predicament faced by newspaper publishers, who not only must contend with declining print circulation and ad woes, but also face disappointing returns on the digital ad side, per the Pew Research State of the News Media Report.

According to Pew, U.S. newspaper publishers' total advertising revenue sank 8% in 2015 compared to the prior year, with most of this decline due to continuing drops in print ads, which still make up 75% of total ad revenues, and fell 10% last year.

However, digital, long touted by publishers as the future of the industry, isn't even close to making up for these drops: Digital advertising actually sank by 2% as well.

(Pew's estimates for ad revenue are based on its analysis of results from seven large, publicly-traded newspaper publishers; Pew notes that the Newspaper Association of America stopped reporting official revenue figures for the industry back in 2013)....