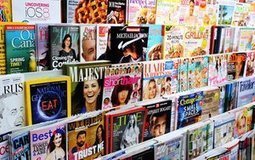 According to a Nielsen Catalina Solutions (NCS) study, magazines deliver the highest return on advertising spend (ROAS), with an average return of $3.94 for every dollar spent on advertising.

The study, which was presented today at the Advertising Research Foundation Audience Measurement 2016 conference, revealed the next closest media platform is display advertising with a ROAS of $2.63.

"Over the past year, there has been a preponderance of evidence to prove the effectiveness of print advertising and the power of magazine media to both tell and sell," stated Linda Thomas Brooks, president and chief executive officers of MPA – The Association of Magazine Media....