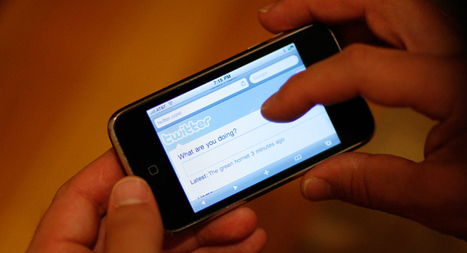 The Sunlight Foundation compiles list of active lobbyists on Twitter.
Be wary, tweeting lobbyists: You're being monitored.
The nonpartisan Sunlight Foundation is today launching a tool designed to track the personal Twitter activity — be it musings about the Kardashians or latest meeting with a congressmen — of Washington's influence class.
Initially, 235 lobbyists appear on the Sunlight Foundation's list, which its posting on its Twitter handle, @SunFoundation. While these lobbyist Twitter accounts have always been public, the new list makes it easier for the public to monitor all the accounts at once, the Sunlight Foundation's Gabriela Schneider said....