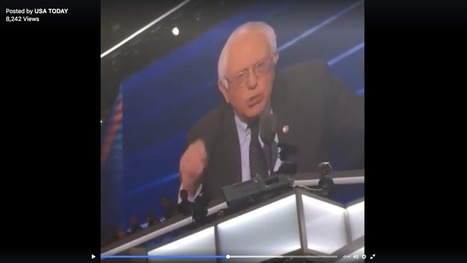 During the 2012 election, the Washington Post's political editor Rebecca Sinderbrand sent out only a handful of tweets each day. This year, however, the paper has an entire social media team, sending out about five tweets per hour, not including a separate account dedicated solely to politics.
"We can't do our jobs without having access — in particular to Twitter — but other platforms as well," she said. "That really started to happen in 2012."
At the Republican National Convention, the Post's social media team used Twitter, as well as Snapchat, Facebook and Facebook Live.This cycle is all about storytelling on multiple platforms and connecting those platforms. Take, for instance, a Facebook Live video Sinderbrand did with Robert Costa, the national political reporter with the Washington Post. The video appeared on Facebook, but was also tweeted along with tags to their respective Facebook pages....