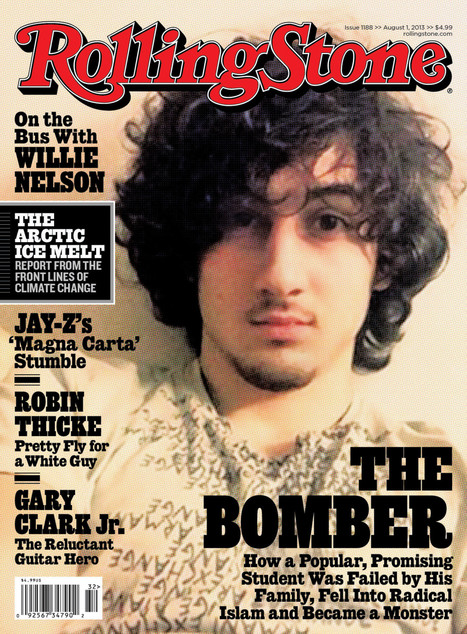 Ethical journalism is all about not being inconsiderate, insensitive and immoral....
A state of incredulity took over me as I viewed this disgraceful work, glorifying the man who made a tragic mark on the lives of so many Bostonians. While the citizens of Boston are definitely Boston Strong, the city still feels the aftermath of this event every day....
When the picture was released on the magazine's Facebook page, comments started pouring in attacking the decision to highlight a bombing suspect like he was a rock star. Among the remarks were comments on how long time subscribers were planning to unsubscribe, and a Do Something petition to have this cover replaced....