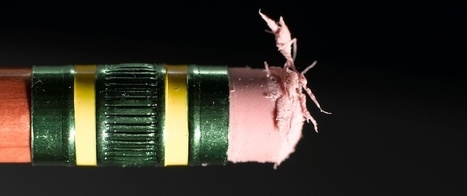 Sometimes, when I tell people that I blog for a living, they roll their eyes. "That's so easy," they say. "You get a paycheck for sitting on the internet all day and writing. A monkey could do your job!"
That's when I roll my eyes. See, people are quick to deem blogging as a no-brainer job. But when they actually sit down to write their firstcouple of posts, it hits them: This is way harder than Ithought. Like any person starting a new job, they mess things up.
That's okay -- it happens to pretty much every new blogger. Luckily, it's pretty easy to avoid these roadblocks if you know they're coming. So for all of you beginner bloggers out there who are looking to get up-to-speed quickly, keep on reading.
Below are 12 common mistakes most beginners make and some tips on how to avoid them....