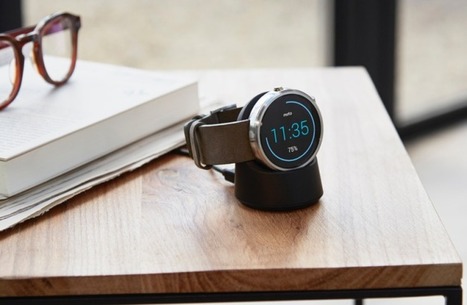 As we approach Peak Smart Watch at the Apple event next week, manufacturers are racing to offer product to those who might not want to bow down to Cupertino in the coming months. The latest contender is the Moto 360, a steel and leather beauty that launched today alongside the new Motorola .
Although I've been duly impressed by the Samsung Gear series, you will immediately see that the design language of the 360 is far more chic. Made of a round piece of coated steel and featuring a nice leather band and Gorilla Glass crystal, the watch looks more like a Misfit Shine than a nerd accouterment.
How does it work? Well, if you're not familiar with the vagaries of Android Wear, not very well at first. The interface consists of notifications that appear over the various watch faces available as well as a voice activated screen that allows you to ask for various pieces of information....