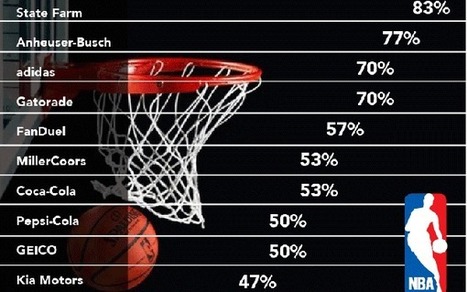 Sponsorship spending on the National Basketball Association and its 30 teams totaled nearly $800 million in the 2015-2016 season -- up 8% from the previous year, according to IEG research, part of WPP's ESP Properties.

The increase is well above IEG's projected 4.5% increase in overall 2016 North American sponsorship spending and projected 5% gain in sports spending, the firm noted.

"Global expansion, rich content and social media dominance continue to drive corporate interest in the NBA," stated William Chipps, IEG Sponsorship Report senior editor.

State Farm edged past Anheuser-Busch to become the most active sponsor of the NBA. Eighty-three percent of NBA properties report a partnership with the insurance company, up from 74 percent in the 2014-2015 season....