Scoop.it!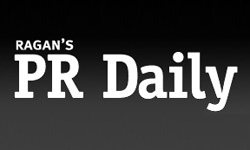 Using social media, pet videos, and celebrity endorsements, 'Pets Add Life' pushes animal adoption—and creates potential customers.
Sean Carnell's insight:
Guth and Marsh, the authoring duo of Adventures in Public Relations, got it right when discussing the less-than-formal nature of cyber-relations. High production costs and polished video are no longer necessary to create a media sensation in age of YouTube.
For example, let us look at the Pets Add Life, or PAL, campaign created by The Impetus Agency for the promotion of pet adoption, paid for by the American Pet Products Association. The video, which you may have already seen (if not, please check out the video linked to in the header), features a dog owner having a, well, conversation with his very animated and vocal dog. The conversation is about quality of life, for both man and beast, and improving household conditions with the addition of another adopted animal, a kitten in this case.
So, we have fairly modest homemade-esque video featuring a man, with a voiceover, talking to an, arguably, adorable dog about getting a kitten, in a mutually beneficial way of creating household harmony. This simple, and low-cost, video went viral soon after being posted to YouTube, which resulted in over 3 million views. This made me wonder how did such a simple video make such a splash on the internet?
Well, falling back on Guth and Marsh again, The Impetus Agency realized three very important things about generating buzz in the age of viral video. First, they had a clear purpose, to promote animal adoption for the purpose of boosting sales in animal products for their client. Second, their audience was broad, as nearly every demographic interested in animal adoption, or cute animal videos, uses YouTube. Third, their medium, homemade video posted to a video-streaming community, worked well in relating the joys of animal adoption to the online community. In summary, a cute video, with a sales purpose, can stand above others when it is sufficiently entertaining and well executed.
Viral video has existed for years now, although it was far from being an established PR tactic when Adventures in Public Relations was penned, but The Impetus Agency used this tactic more effectively than most. The video is relatable, entertaining, and effective and was delivered to an audience that craves videos of cute animals. Seriously, 177 million brand impressions were made from this single campaign, featuring a video that has slightly higher production value than an average home movie.
In short, The Impetus Agency executed a strategy that showed their knowledge and insight into the mind of the YouTube audience and their client was left to reap the benefits. As for the rest of us, well, we got a 95 second video of an adorable animal promoting a good cause, which does more than most videos in terms of advocacy.