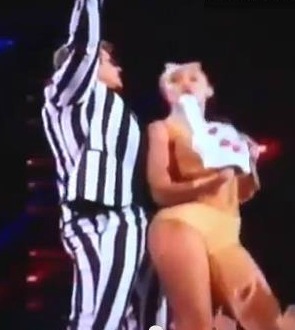 It's just 14 days old but twerking has broken out everywhere.
Since Miley Cyrus's eye-popping, herky-jerky, twerking performance at the Aug 26th MTV Video Music Awards, you can't go anywhere without reading or hearing about twerking.
We haven't seen anything like this since South Korea's PSY danced his way Gangnam -style across the Internet to his 10 seconds of fame and fortune.
Forget newsjacking. PSY who? Twerking has captured our attention everywhere from mainstream news coverage to watercooler conversations.
Why should PR and marketing care? This just in...
Via
Jeff Domansky