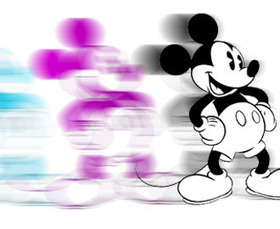 The anti-circumvention section of the Digital Millennium Copyright Act threatens to make archivists felons if they try to preserve our society's artifacts for future generations.
To properly preserve digital works, libraries must be able to copy and media-shift them with impunity. It may sound strange, but making a DRM-free copy of a digital work is the 21st century equivalent of simply buying a copy of a paper book and putting it on a shelf. A publisher can't come along and take back that paper book, change its contents at any time, or go out of business and leave it unscrambled and unreadable. But publishers can (and have done) all three with DRM-protected works.
So why don't librarians just defeat DRM, as it is often possible to do, and jailbreak Kindles and iPads to collect these materials? Because it's illegal, of course. And if these chronically under-funded institutions want to keep their funding, they need to stay above the board.
So we're looking at a future where 100% of all major cultural commercial works could be protected with DRM, taking 100% of those works out of the flow of cultural history until they become public domain, at which point they will likely already be lost due to technological obsolescence and media decay.
It's time to repeal the anti-circumvention provision of the DMCA. It unfairly dictates how consumers can use electronic products they own, and it jeopardizes our cultural history while providing only marginal protections to copyright holders.
More arguments here: http://www.theatlantic.com/technology/archive/2013/03/the-copyright-rule-we-need-to-repeal-if-we-want-to-preserve-our-cultural-heritage/274049/
Via
Fe Angela M. Verzosa