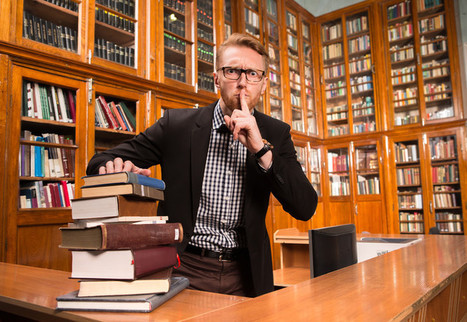 It's a stereotype, but many of us have made the assumption that scientists are a bit rigid and less artistic than others. Artists, on the other hand, are often seen as being less rational than the rest of us. Sometimes described as the left side of the brain versus the right side – or simply logical thinking versus artistic creativity – the two are often seen as polar opposites.

Neuroscience has already shown that everyone uses both sides of the brain when performing any task. And while certain patterns of brain activity have sometimes been linked to artistic or logical thinking, it doesn't really explain who is good at what – and why. That's because the exact interplay of nature and nurture is notoriously difficult to tease out. But if we put the brain aside for a while and just focus on documented ability, is there any evidence to support the logic versus art stereotype?

Psychological research has approached this question by distinguishing between two styles of thinking: convergent and divergent. The emphasis in convergent thinking is on analytical and deductive reasoning, such as that measured in IQ tests. Divergent thinking, however, is more spontaneous and free-flowing. It focuses on novelty and is measured by tasks requiring us to generate multiple solutions for a problem. An example may be thinking of new, innovative uses for familiar objects.

Studies conducted during the 1960s suggested that convergent thinkers were more likely to be good at science subjects at school. Divergent thinking was shown to be more common in the arts and humanities.

However, we are increasingly learning that convergent and divergent thinking styles need not be mutually exclusive. In 2011, researchers assessed 116 final-year UK arts and science undergraduates on measures of convergent and divergent thinking and creative problem solving. The study found no difference in ability between the arts and science groups on any of these measures. Another study reported no significant difference in measures of divergent thinking between arts, natural science and social science undergraduates. Both arts and natural sciences students, however, rated themselves as being more creative than social sciences students did.
Via
Wildcat2030