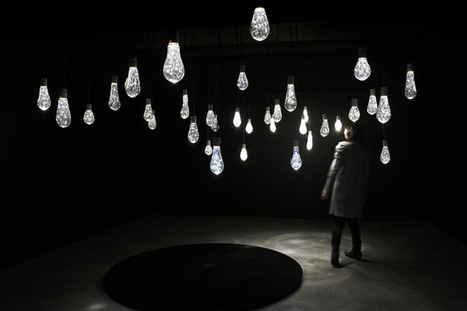 The Water Balloon installation at the Konica Minolta Plaza Gallery in Tokyo was created by Torafu Architects for the Eco & Art Award 2014 exhibition.
Each light bulb is made by hand using glass recycled from fluorescent lamps. As a result, no two Water Balloons have the same shape. Moreover, the bubbles inside each unique shape help produce a distinctive ethereal light.
More images at the link.
Via
Lauren Moss