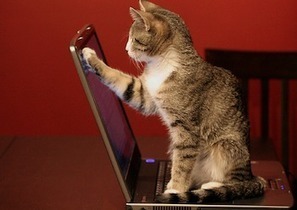 Recently, we invested in a property management software system and all I have to say it is one of the best things we have ever done to help our business. The software system has made our lives as landlords so much easier that it has been well worth the investment.
Here are some of the software's features.
It handles all of the accounting, creating easy to read reports for monthly operations and for tax time.
It produces timely reports regarding who has paid and who is behind.
It will generate the appropriate letters to those who are behind.
It comes with a website that provides us with an awesome web presence. On that webpage prospective tenants can:
View all of our available properties with picture and descriptionsApply directly online for one of those propertiesReview our terms and policiesCurrent tenants can use our webpage to:Set up automatic ACH rental paymentsReview their accountsSend us maintenance requests.The software automatically generates an ad on our webpage and on Craigslist and Backpage as well as other sites when a unit comes up for rent. Because of this feature, our out of state business has increased significantly.
Why Property Management Software? [...]
Read more
Via
Mariano Pallottini