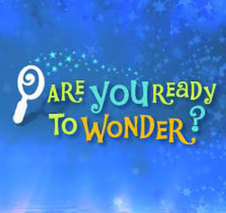 "Visit Wonderopolis®. It's a place where wonder and learning are nurtured through the power of discovery, creativity and imagination. Wonderopolis is brought to life by the National Center for Family Literacy (NCFL) and supported by our philanthropic partners listed below.
You see children not only for who they are but for all they can become, yet you may need a little help directing that passion and igniting that wonder. We can help you get there — together. You don't have to travel far. Wonderopolis is a special place found in a curious question or an everyday adventure. Just let wonderment be your guide.
Our Wonders of the Day will help you find learning moments in everyday life, ones that fit in with dinner preparations, carpool responsibilities, a stolen moment between breakfast and the bus, or within school curriculum and education programs.
Welcome to Wonderopolis.
We've been waiting for you."