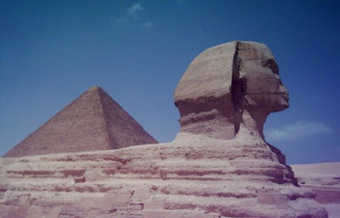 Al-Gohari, a member of a Salafi jihadist group, said he wants these antiquities demolished, just as Prophet Mohammed destroyed the idols he found upon his conquest of Mecca.

During an interview that aired on Egyptian satellite channel Dream TV, al-Gohari likened the Egyptian landmarks to the Buddha statues that were demolished in Afghanistan.

He also equated those who work in the tourism sector to those who work "in prostitution and debauchery" and demanded that the tourism ministry be abolished.

The Fatwa Committee at Al-Azhar rejected the fatwa, saying antiquities are part of the country's culture.

Dr. Mahmoud al-Jabali, sharia law professor at Al-Azhar University, said the fatwa and others like it have no basis in religion.