Scoop.it!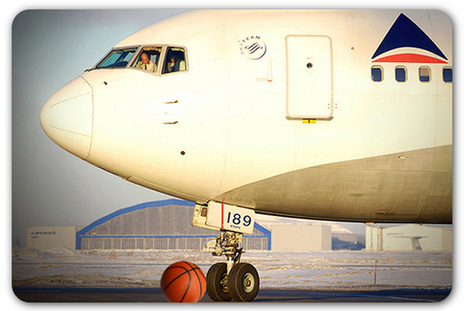 When the Florida Gators' plane was grounded with a mechanical problem, passengers on another flight were forced to step aside.
Allison Walter's insight:
If you are a big fan of men's basketball then you know that Florida Gators lost a big game to Connecticut. Aside from the tragic loss what really upset some people was when travelers were booted off the flight the night before. Delta Air Lines canceled travelers commercial flight to Atlanta so University of Florida men's basketball team could use that airplane. The aircraft that was supposed to carry the team had maintenance delay and the team had to make it to the Monday night game. A spokesman for the airline told The Sun that passengers from the cancelled flight were given other flights and also vouchers to use to other trips. The rest of the explanation didn't have a sincere apology it was more of an excuse. The original flight was scheduled on Sunday at 3:30 pm and some passengers did not leave till Monday on their rescheduled flight. Some people almost missed important meetings and another person missed a funeral. A spokesman for the team blamed the airline and says that they weren't aware of the situation.
Aside from all the hassle that the airline put their travelers through they lied to their consumers. They said that the airplane that they were on had mechanical issues but yet the Florida men's basketball team boarded the same plane. Its not looking good for Delta, people on social media is bashing the airline and isn't pleased with what happened.
I most definitely think that it was bad PR on the Delta airline and they will lose some costumers and will have bad publicity out of it. I don't believe that they should of kicked off the passengers and had the team use it instead. Looking back in the Guth and Marsh book I related it back to consumer relations on page 166. "Research shows that one dissatisfied customer will, on average tell eight to 10 other people about poor service." I definitely agree with this statement and I'm afraid that it will happen for Delta. Just imagine how many passengers are on one Delta flight and how many friends and family will hear about what they did. It's all about making your customers happy and you got to do what ever it takes. Delta will need to rebuild their relationship with their consumers fast before it gets out of hand.