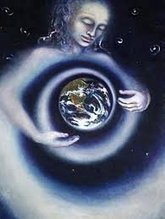 Personal experience tells us when we are angry, inhospitable and uncaring, we affect not only ourselves, but also those around us. Consider how one unkind, thoughtless or angry person affects a roomful of people; the feeling of discomfort and negative energy is noticeable.
Conversely, have you ever felt the change a room's atmosphere undergoes upon the entrance of a vibrant, cheerful or positive person?
What if people around the world intentionally experienced sincere love, care, compassion and other positive emotions simultaneously and fed this positive energy into the global field environment?