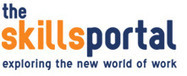 Government's anti-poverty strategy is helping to remove the obstacles inhibiting equal access to quality education for all children.
Almost 100 percent of children in the compulsory seven to 15 years age group were in school. Access to education for Grade 1s, which stood at 39.3 percent in 2002, had increased to 84.8 percent.
The minister said that the conditional grant for the National School Nutrition Programme had increased by R266.6 million in 2013/14 to R5.173 billion. In 2015/16, the figure will be R5.704 billion.
The HIV/Aids Life Skill Education conditional grant totals R213.5 million.
"With education comes critical skills and out of these, come great prospects for absorption in the labour market, entrepreneurship, leadership and other economic opportunities. Through government's anti-poverty strategy, we're progressively removing obstacles inhibiting access to equal, quality education for all children, across the race, gender and class divide," said Motshekga.
Via
SAQA News Update