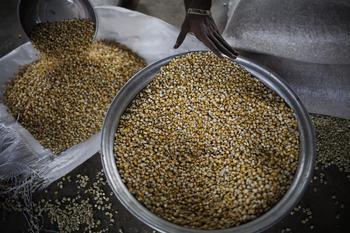 The many dimensions of poverty
Usually poverty is thought to be lack of income - for example, a person is considered poor if his/her income is less than $1.25 a day. However, poverty is much more than simply the lack of income. Children living in poverty experience a lack of the material, spiritual, and emotional resources they need to survive, develop and thrive. A certain income does not necessarily mean that a household has all it needs to provide what a child needs for a good start in life. That is why it is important to focus on multidimensional child poverty measures that look beyond income and focus on whether children face deprivations to a range of their basic rights such as health, education, information, nutrition, shelter, water and sanitation.
When children are deprived of these rights in the first years of their life, it can limit their potential for physical, intellectual and emotional development. In turn, many children grow up without the opportunity to be healthy and educated and to feel safe and confident.
Via
Colette Cassinelli
,
Ray Kang