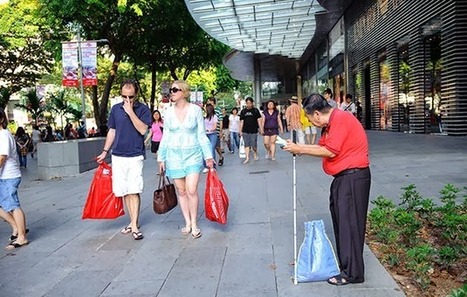 With inequality becoming a real worry, the government is still loathe to define poverty. Chan Chun Sing, Minister for Social and Family Development, has now said that an official poverty line might be unhelpful as it poses the danger of a "cliff effect", where welfare schemes are only made available to those below the line while ignoring others in need of support.

It's a strange argument: if the government is already aware of the dangers of this "cliff effect", would it not then be able to avoid it? It would be an incompetent government indeed if it were able to blindside itself just by officially defining poverty.

An official acknowledgement of the poor would show that, try as they might, a strata in our society is unable to make ends meet. It would force us to take a good hard look at our policies and recognise that our eagerness to please and attract big businesses is not producing the trickle-down effect that was promised. And it is from that point that we start trying to figure out how to deal with poverty on a structural level.

I can understand the government's desire to avoid a "cliff effect". But refusing to see the cliff doesn't mean that no one is falling off it. Refusing to define poverty doesn't mean that no one is poor; it just means that we don't get the full picture of what work needs to be done.
Via
Jin Go