Scoop.it!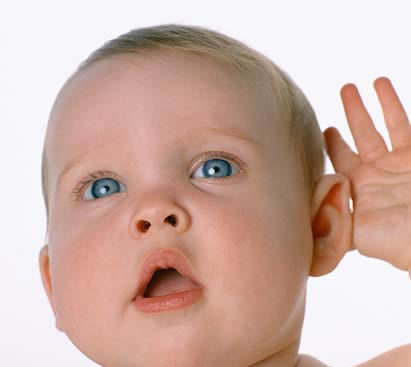 Mary Perfitt-Nelson's insight:
The dark side of my genetics left me with a propensity for ear infections, a fat head and eustacian tubes that failed to drain. I passed this on to my cherubs. They've had 8 sets of tubes prior to age 4 between them. Their hearing appears to have been spared. Thankfully.
Ear infections literally feel like your brain is on fire. The pain gets worse when you are flat (sleeping). A popped eardrum means the pain is gone. But it also means infection to brain is possible and scar tissue and lousy hearing is on the horizon. Mine popped about a dozen times before I walked into the doors of a classroom. I never slept. Scar tissue ruins sound conduction. Repeated infections ruin tiny ear bones. All of that was a mess between my little ears.
I spent the majority of my elementary and middle school years only hearing some from one ear. I mastered lip reading and "smiling and nodding". Language frustrated me. I learned more from body language and experience than I did from words. I became highly visual; colors and patterns were fascinating. Talking about what you know is a chore when you think in complex pictures . Nobody sees what you do; you can't possibly describe what you see. Why bother?
At 14, I discovered that I did not hear in one ear because I fell asleep to music. One ear mostly worked; the other mostly didn't. I wore hearing aids for 2 decades. I sobbed the first time I heard the wind while driving from my left ear.
AT almost 50, verbal language is still an irritation. I find it difficult to describe what I know with words. I want to "copy and paste" the pictures in my head and delete the part in between where people ask questions about tiny (seemingly unimportant) details. They want to know in words. I mostly "know" in pictures. I can often "show" them. They often want a list. Urgh................